Balenciaga finally opened its flagship store on New Bond Street in London on March 26. Its latest "raw architecture" concept was adopted into the new store, designed to "instil a sense of temporality and permanence in the present experience."
This creative process has resulted in a store that comes across as "unfinished" in design, with concrete walls, exposed cables, fixtures and ceiling fittings, as well as a basement display intentionally created to simulate an area under construction.
Set across three floors, the concrete look, distressed textiles, dirt and muddy marks, aluminium racks and LED screens unite to portray women's and men's ready-to-wear, shoes, bags, accessories, eyewear, jewellery, as well as a closer look at the recent Balenciaga Winter 2022 "360°" collection.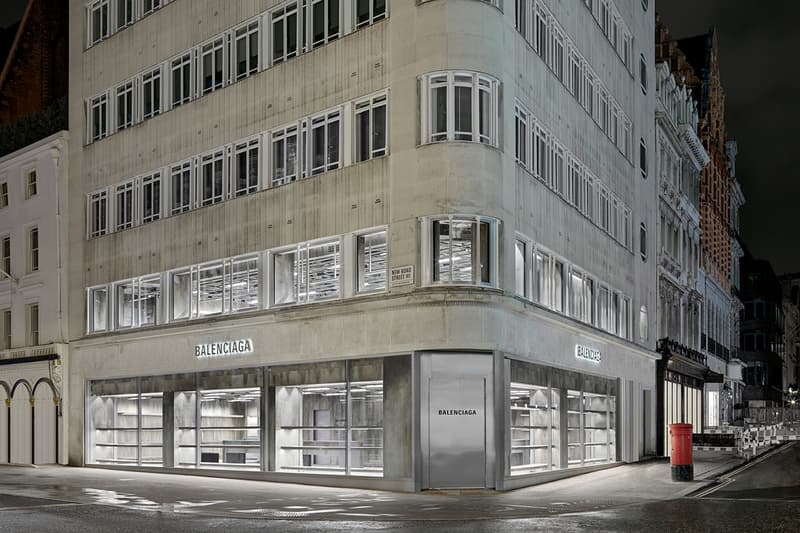 This 710 square meter space welcomes customers can experience more of a post-apocalyptic atmosphere, which just happens to be a shopping place for Balenciaga's latest luxury designer goods and accessories.
To experience this for yourself, visit Balenciaga's new home found on the corner of New Bond Street and Conduit Street.