Parisian graffiti-street artist André Saraiva is at centre stage for this collaboration, marking his first handbag collection. Saraiva has selected Longchamp's classic Le Pliage bag as a canvas for his signature doodles, bringing an dazzling joy to a collection that champions the rich French culture.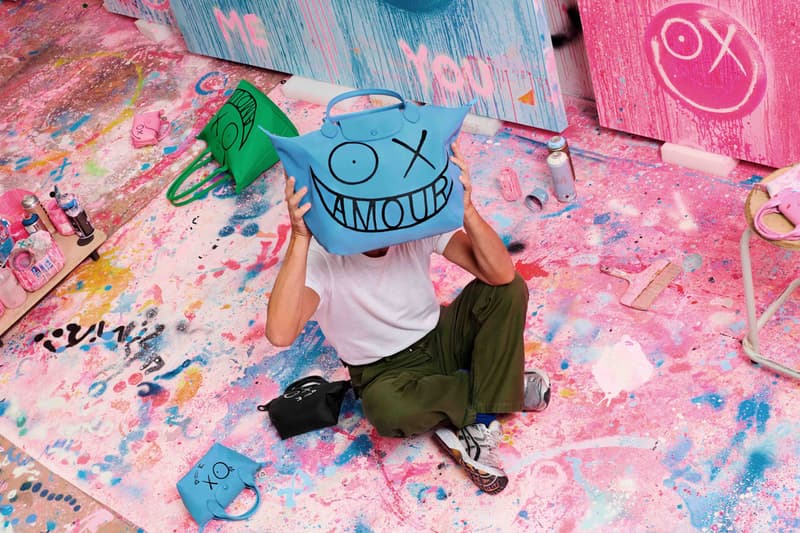 The collection sees the bags drop in four alternative sizes and styles. Saraiva's preferred palette of "Candy Pink" and "Sky Blue" coats large, miniature and everyday recycled nylon handbags. Some bags are blacked out whist block "Longchamp Green" also makes a key statement on the bags.
The highlight of the collaboration would be the mini versions of the Le Pliage® bags in recycled polyester canvas, printed in pink and blue with Mr. A motifs. The 200 bags are individually personalised directly by André and numbered, making each piece unique.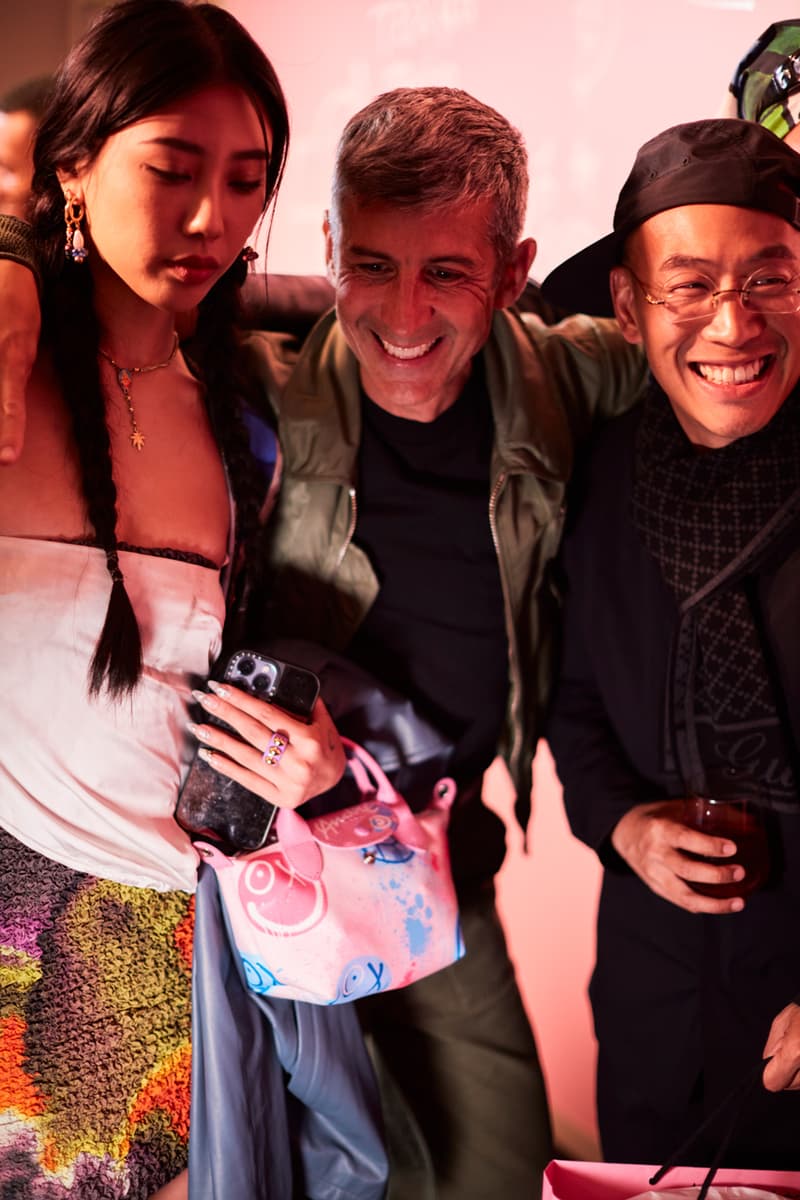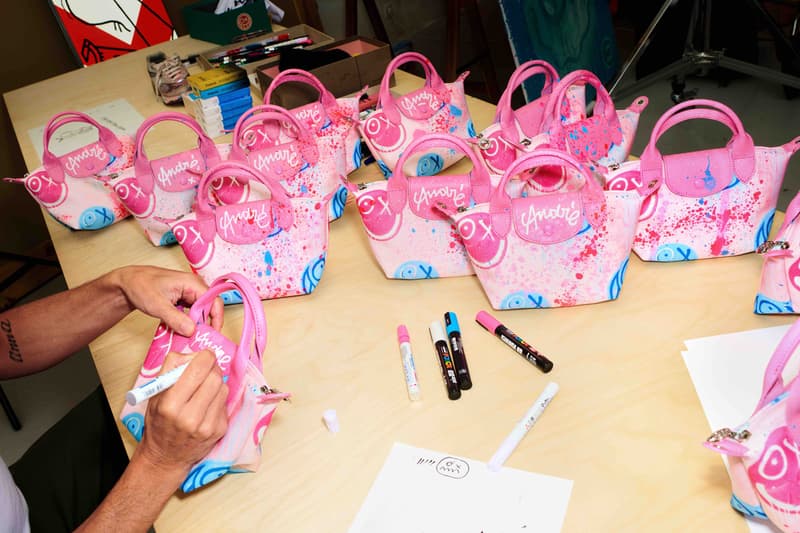 Since dropping this exclusive collab last week, an exhibition for the new collection took place at its Soho boutique in NYC. Of course, the doodles and vibrant handbags were back to celebrate the occasion.
Sophie Delafontaine, creative director, hosted the Longchamp event with many invites including Alexa Chung, Colette founder Sarah Andelman, DJ Aiden, model Anaa Saber, and artist Futura 2000 – to toast the Saraiva collection. As well as DJ Alix Brown supplying the music for the night, André Saraiva dispalyed his very own live art performance.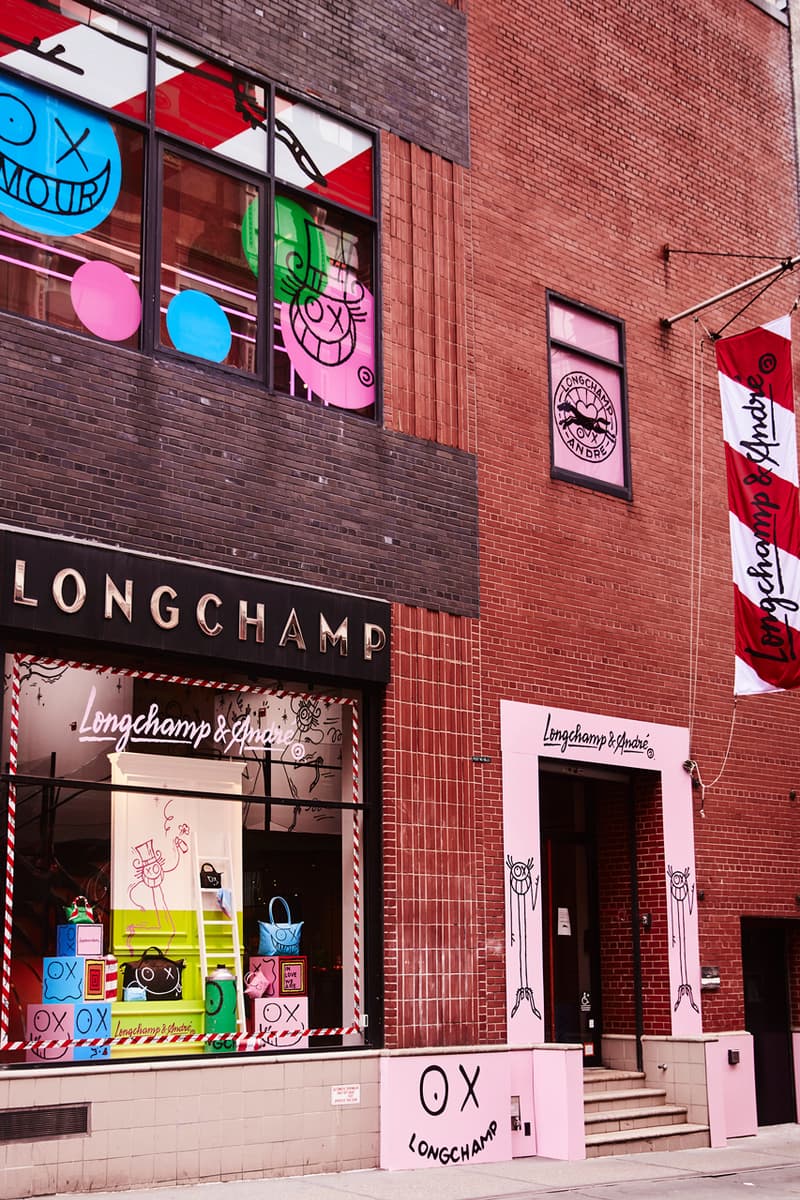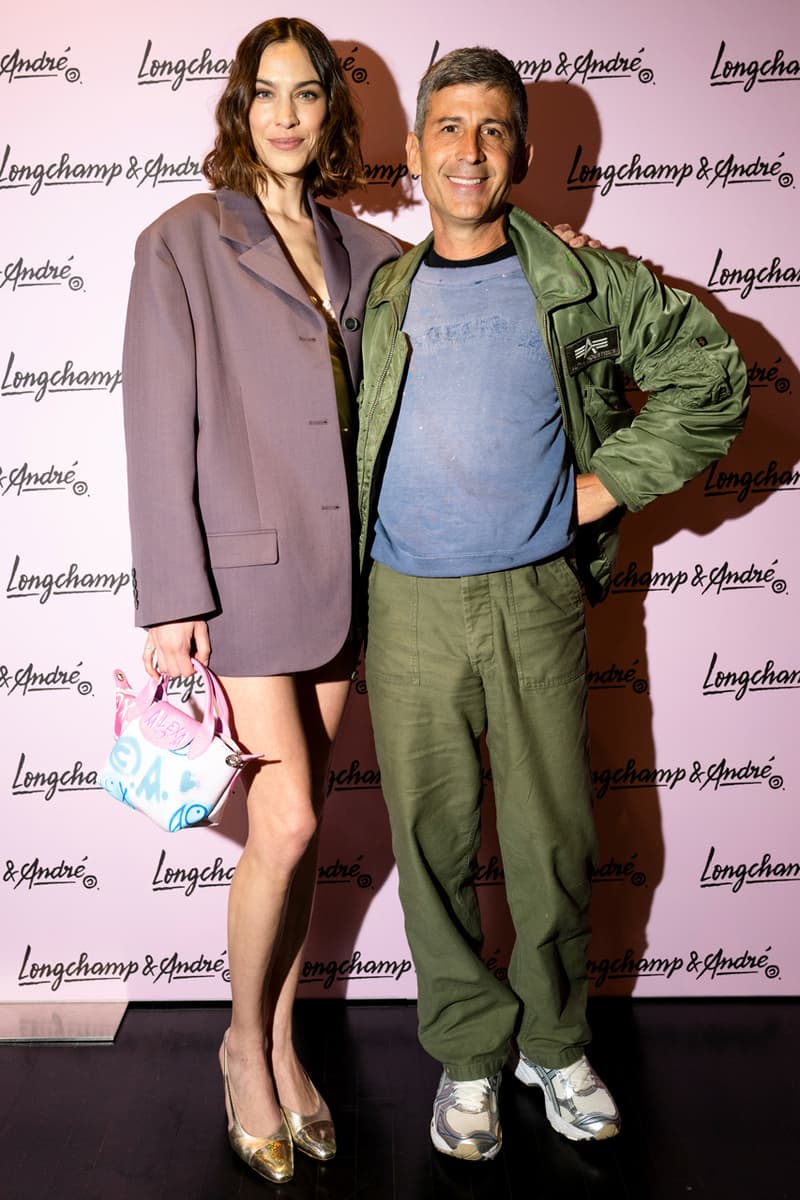 Get your graffitied handbag piece by shopping the Longchamp & André collection exclusively on the brand's website now.