Snapchat are doubling down on augmented reality try-ons, making it easier than ever before to virtually wear any item of clothing whilst shopping. Users can engage virtually with try on items in an entirely brand new designated area within the messaging app.
The new tool is located in the app's Lens Explorer, allowing ease in discovering more brands and retailers that also tap into creating AR shopping spaces for customers.
However Snap did not just stop there, extra features such as the 3D Asset Manager and AR Image Processing technology cultivates AR content for businesses' product detail pages too. For example, one lens allows for instant overlay of virtual clothing on their body if they were to scan thief entire silhouette.
Another feature dubbed 'camera kit' means brands can apply catalog-powered Shopping Lenses into their own applications so consumers can try on or see products on themselves in more immersive ways.
Creator content will also live on 'Dress Up' which will surely involve fashion tips and trendy suggestions from brands, but also taking into account personal preferences and use of the platform, even location. Carolina Navas, head of AR strategy and product marketing, said 'the tech is new but impressive…especially when combined with user-inputted information about height and weight and whether that shirt that fit in AR actually fits in real life, can get better fast.'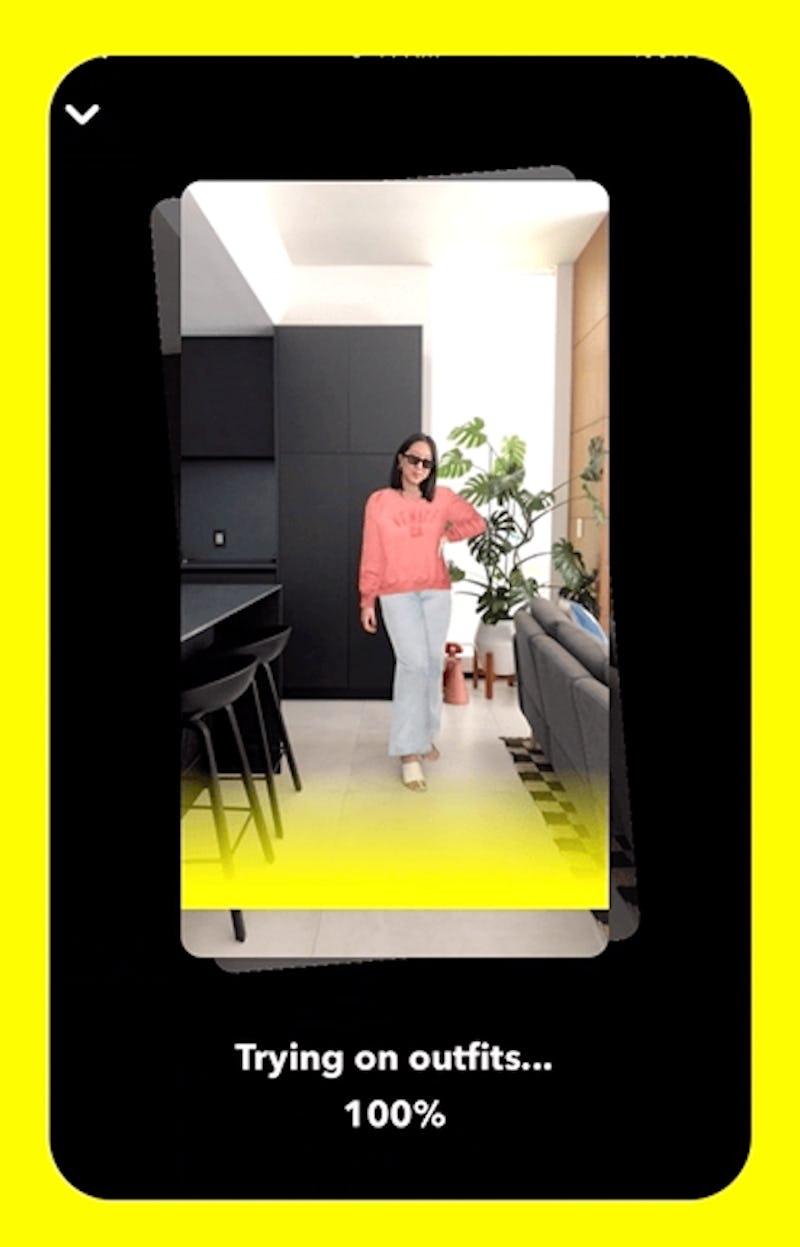 Snap would have been busy on this new tech development for a year and a half, especially with a lot of testing before rolling out to more businesses. But for now, we can only wait and see how this spans out.